Effective day care with UV protection
Sunlight and outdoor activities are good for us and are important for stimulating our vitamin D supply. However, UV rays penetrate our skin and promote premature skin ageing. Louis Widmer's day care products with UV protection protect against skin damage and premature ageing and intensively care for the skin.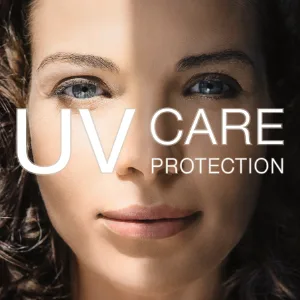 Take advantage of our promotion!
When you buy a facial care product with UV protection, you will receive a Cooling Kit as a gift. Visit your Louis Widmer point of sale today and take advantage of this limited offer!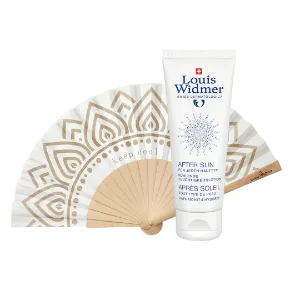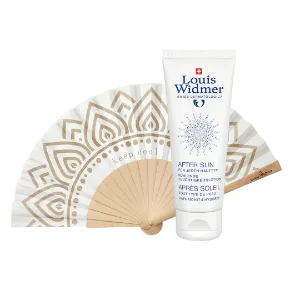 Have you already joined our community?
Join our community to get everything you need to know about skin care!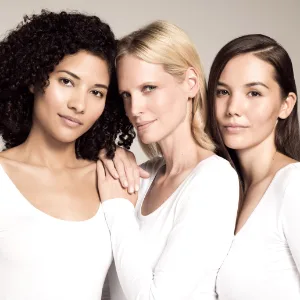 Natural skin protection
Every person has his/her own natural protection against UV rays. This depends on the skin type. Generally speaking, people with very pale skin are naturally protected for about 5 to 10 minutes, while dark-skinned people can stay protected for up to 90 minutes. In everyday life, however, the face, décolleté and hands are often exposed to UV light for longer.
Even when the sky is covered with clouds, up to 90 percent of UV rays penetrate our skin. They attack the support system of collagen and elastin and accelerate the ageing process as well as the premature formation of wrinkles.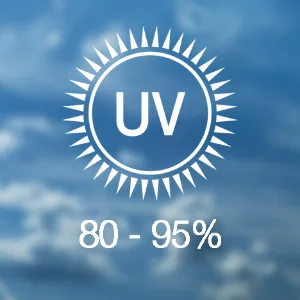 The majority of these rays are long-wave UVA rays, which penetrate into deeper skin layers even through window glass. They attack the support system of collagen and elastin and accelerate the skin ageing process as well as the formation of wrinkles and pigment spots.
The high-energy UVB rays, on the other hand, only penetrate the uppermost layer of the skin, the epidermis. Here they have a particularly intense effect due to reflection, especially in water, on concrete and in snow, and can cause painful sunburns.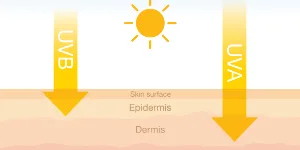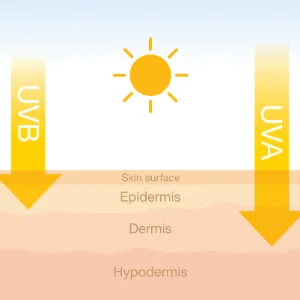 The day care products with UV protection by Louis Widmer are designed for different needs and skin types and are characterised by highly dosed ingredients. To guarantee effectiveness, they are enriched with the unique biostimulator complex, regenerating vitamin E and strengthening panthenol. In the development and manufacture of the products, Louis Widmer also places the highest value on the first-class quality of the raw materials and the formulas.
Day care products with UV protection from Louis Widmer are therefore ideal companions for carefree days outdoors. They reliably protect against premature skin ageing and give a healthy and vital skin appearance.
Active ingredients for intensive facial care with UV protection.
Louis Widmer's day care products with UV protection achieve their proven effectiveness thanks to the highly dosed ingredients. The company places the highest demands on both the quality of the raw materials and the formulation. The products are manufactured according to strict pharmaceutical guidelines.
Biostimulators-Complex
This complex is a combination of nine carefully selected amino acids. As a "signature ingredient", it is used as a basic active ingredient and serves as a booster for strengthened, vital skin. In combination with selected main active ingredients, the highest product-specific effectiveness and skin compatibility is achieved.
How the Biostimulators-Complex works:
Gives immediate moisturising effect
Strengthens the skin barrier
Stimulates cell vitality
Increases cell renewal and collagen synthesis
Penetrates the deeper layers of the skin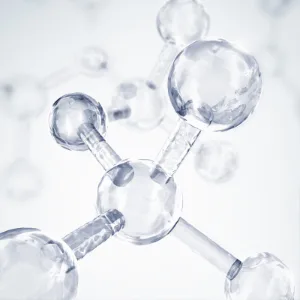 Vitamin E
Vitamin E is an important antioxidant that our body cannot produce itself. However, it is essential for healthy skin.
How vitamin E works:
Neutralises harmful free radicals in the skin
Regenerates the skin barrier
Stimulates the skin's own repair mechanism
Reduces skin damage caused by UV light
Smoothes the skin texture
Improves the water-binding capacity of the horny layer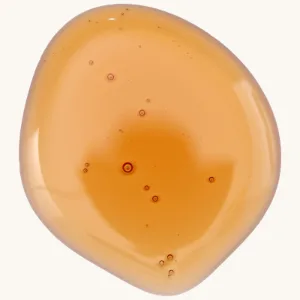 Panthenol
The healing effect of panthenol - often also called provitamin B5 - has been clinically proven. The provitamin is often used in wound healing or in the treatment of sunburn.
How panthenol works:
Strengthens the skin's natural protective barrier
Soothes itching
Helps redness and irritation calm more quickly
Soothes irritated skin
Improves the skin's ability to retain moisture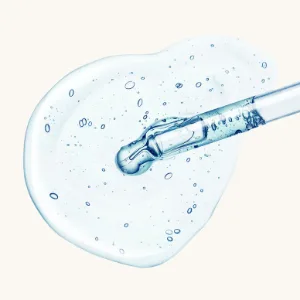 Matrixyl® 3000
The anti-wrinkle formula Matrixyl® 3000 is a peptide combination which high efficacy has been proven in clinical studies. Peptides act as messengers for numerous biological processes. In dermatological application, they support the skin's own repair processes.
How Matrixyl® 3000 works:
Stimulates collagen production
Regulates natural cellular activities
Visibly reduces wrinkles
Increases skin elasticity
Firms the skin structure
Gives the skin more volume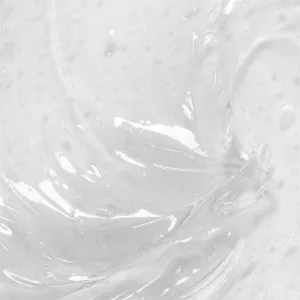 Responsibility for the environment is one of Louis Widmer's company's principles - from development to the product. For example, Louis Widmer has a zero tolerance for animal testing and is committed to the "Cruelty Free" label.
Almost all Louis Widmer products are vegan, and 98% of products contain no solid microplastic particles. To protect the reefs, the UV filters oxybenzone and octinoxate are not used. All products with UV filters are therefore compliant with the Hawaiian Reef Act.
Committed to sustainability