Daily moisturising for youthful skin
Every day is different. Often intensive and sometimes a little wild! The new Louis Widmer face care products, specially developed for youthful and still-young skin, are made for this. They are highly tolerated, moisturise intensively and protect the skin. Thanks to effective ingredients, the skin feels great all day long – full of energy, day and night!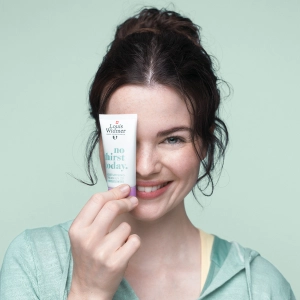 To preserve the youthful appearance of the skin for a long time, Louis Widmer has developed three care products - two-day care products and one night care. They are carefully tailored to different needs. Highly dosed ingredients such as the Biostimulator Complex, Evermat®, Gatuline® Radiance and Algaktiv® guarantee high efficacy and skin compatibility.
Developed according to the latest requirements
The new care products meet the demands of young, modern women of today. They are vegan, 100% free of solid microplastics, PEG components, silicone, classic preservatives, dyes, allergens, and mineral oil. They intensively moisturize, gently nourish, and are characterized by a fine, easily absorbed texture. In addition, the highest demands are placed on the quality of raw materials, formulas, and manufacturing.
Moisturising Cream UV 20 – no thirst today
Protection factor 20
Moisturises intensively
Nourishes and protects the skin effectively
Improves the structure of the skin and makes it glow
Protects against UV, infrared and blue light and strengthens the skin's natural prtective system
Wrinkles are filled in, and an elastic protective film is deposited on the skin
The skin is strengthened
Easily absorbed texture
Mattifying Moisturiser – picture perfect day
Mattifying day care
Moisturises intensively
Nourishes and protects the skin effectively
Refines the skin's complexion
Reduces pore sizes
Easily absorbed texture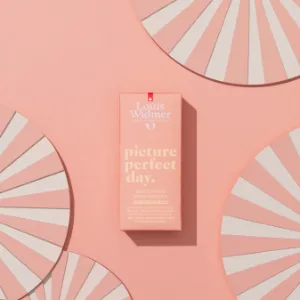 Good Night Cream - overnight booster
Deep nourishment during the night
Quickly regenerates and revitalises the skin
Moisturises intensively
Nourishes and protects the skin effectively
Combination of short-chain and long-chain hyaluronic acid gives the skin a beautiful feeling
Wrinkles are filled in and the skin is strengthened
For relaxed and well-rested skin even after short nights
Easily absorbed texture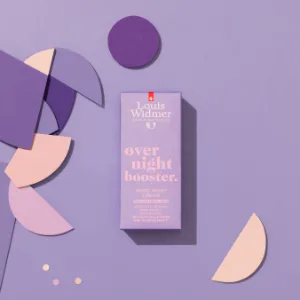 We care - for content and packaging.
Louis Widmer is committed to sustainable development and production. The secondary packaging carries the FSC® "Forest Stewardship Council®" label, which stands for sustainable forestry. The primary packaging is almost completely recyclable. The tube is made of recycled material and can be recycled again. Only skin- and environmentally friendly components are used in the ingredients.