Counteracting the aging process positively
Growing older is a part of our nature. This process is most visible in the appearance of the skin. With increasing age, the skin loses elasticity and vitality. With a comprehensive care tailored to the skin type, the aging can be prevented. A central factor is the regular supply of moisture, nutrients and oxygen to the skin, as well as good protection.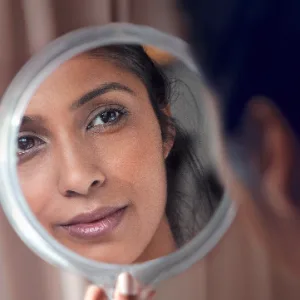 Your point of sale stocking Louis Widmer products is the best consultation partner for your skin. Here you will find assistance and advice. Your skin receives the daily care it needs.
Löydä lähelläsi sijaitseva apteekki
Syötä postinumerosi yllä löytääksesi lähellä sijaitsevat apteekit
Sijainteja ei löytynyt
Make your skin smile!
The time required for the natural regeneration of the skin increases with every year of life. The consequences are structural changes such as reduced cell function and the associated poorer blood circulation in the skin. These internal factors of skin aging, to which genetic characteristics must also be counted, lead to the first visible wrinkles and lines. In addition, the skin continuously loses volume and density - sagging facial contours and deeper wrinkles are the consequences.
In addition to these natural factors, external influences also play a role in skin aging. Above all, UV rays, i.e. sunlight, damage the genetic material of the skin and can even cause skin cancer. Air pollution, unbalanced diet, but also smoking and lack of care are other external factors that contribute to premature aging of the skin. Therefore, it is important to face the signs of the ageing with skin care tailored to your personal needs.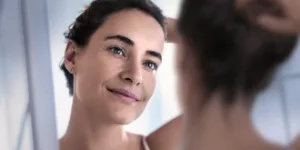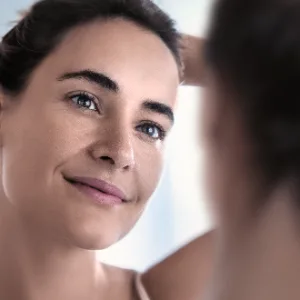 Louis Widmer's Intensive Anti-Ageing products have been specifically developed with this in mind. They are proven to reduce wrinkles and give a visibly more beautiful complexion.
The professional basis for this is the same as for all Louis Widmer products: dermatological skin care produced according to pharmaceutical standards. Made in Switzerland.
Both product development and manufacturing take place in Switzerland and are subject to the strictest quality standards and controls.
In this way, Louis Widmer ensures optimal efficacy and very good tolerability through carefully selected ingredients and dermatological test procedures.
UV light, environmental factors and daily demands stress mature skin. An optimal day care combination protects, acts against fine wrinkles, loss of moisture and a pale complexion.
High concentrations of dermatologically approved ingredients create fresh-looking, supple and well-protected skin.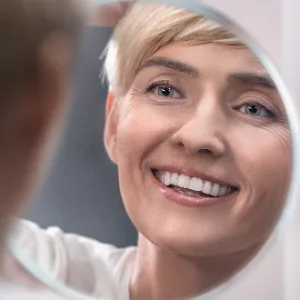 The skin is particularly receptive to valuable ingredients during the night. The combinations of ingredients are transported to the deeper layers of the epidermis, where they can develop their strengthening and regenerating effect.
The right care combination intensively nourishes and moisturises the skin and supports regeneration.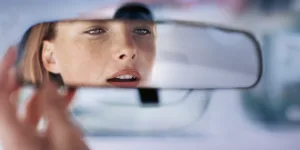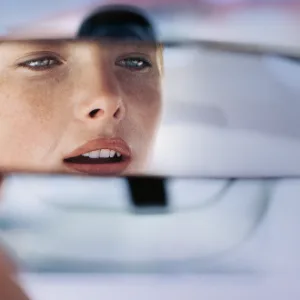 Louis Widmer has developed two highly effective intensive care preparations for particularly stressed and sensitive skin.
As a supplement to day and night care, they effectively smooth wrinkles and promote an even complexion.
Biostimulators-complex
The unique biostimulators-complex is the result of intensive research and Louis Widmer's own development activities. As the signature ingredient, the complex, which combines nine carefully selected amino acids, is the basic ingredient and acts as a booster for stronger, vital skin.
Combined with another specifically chosen key ingredient, each product is highly effective in its unique way and tolerated well.
This is how the Biostimulators-complex works:
Immediate moisturising effect
Strengthens the skin barrier
Boosts cell vitality
Improves cell regeneration and collagen synthesis
Ultimate effectiveness right into the deeper skin layers
Find the daily care routine that matches your skin — developed by our experts