Remederm Dry Skin Body Cream
Category: Body care, Neurodermatitis, Remederm Dry Skin
Skin Type: Dry to very dry skin
Available:
non-scented
lightly scented
Inhalt: 250 ML
Product properties
For dry to very dry skin and skin prone to neurodermatitis
Protects, nourishes and moisturises irritated and reddened skin
Strengthens the barrier function and normalises callus formation
Suitable for children with reddened and irritated skin

Replenishing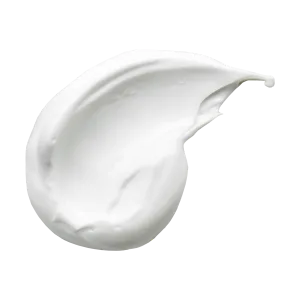 Online shops
Choose an online shop to get your Louis Widmer products from:
Further information about the product
Effect
Specifically for very dry, irritated and reddened skin. Also suitable for young and mature skin.
The efficacy of Remederm Dry Skin Body Cream is polyvalent: it protects, moisturises and regenerates the skin
Strengthens the skin's barrier function, normalises keratinisation and protects against harmful influences
Used regularly, Remederm Dry Skin Body Cream may prevent extremely dry skin from turning into a pathological skin condition
The W/O emulsion is optimally tolerated
Ingredients
Vitamin A
Vitamin E
Panthenol
Urea
Biostimulators-Complex
Usage
Apply once or twice a day by means of gentle massage.
Note
Protects sensitive skin areas, even against cold.
non-scented
Aqua, Caprylic/Capric Triglyceride, Decyl Oleate, Ethylhexyl Stearate, Glycerin, Dicaprylyl Ether, Urea, Isopropyl Isostearate, Polyglyceryl-3 Ricinoleate, Panthenol, Sorbitan Isostearate, Sorbitol, Methylpropanediol, Euphorbia Cerifera (Candelilla) Wax, Tocopheryl Acetate, Collagen Amino Acids, Tocopherol, Retinyl Palmitate, Magnesium Stearate, Polyglyceryl-3 Polyricinoleate, Propylene Glycol, Caprylyl Glycol, Magnesium Sulfate, Pantolactone, Lactic Acid, Phenoxyethanol, Ethylhexylglycerin. (FVN100078.0027)
lightly scented
Aqua, Caprylic/Capric Triglyceride, Decyl Oleate, Ethylhexyl Stearate, Glycerin, Dicaprylyl Ether, Urea, Isopropyl Isostearate, Polyglyceryl-3 Ricinoleate, Panthenol, Sorbitan Isostearate, Sorbitol, Methylpropanediol, Euphorbia Cerifera (Candelilla) Wax, Tocopheryl Acetate, Collagen Amino Acids, Tocopherol, Retinyl Palmitate, Magnesium Stearate, Polyglyceryl-3 Polyricinoleate, Propylene Glycol, Caprylyl Glycol, Magnesium Sulfate, Pantolactone, Lactic Acid, Parfum, Benzyl Salicylate, Linalool, Hexyl Cinnamal, Limonene, Alpha-Isomethyl Ionone, Phenoxyethanol, Ethylhexylglycerin. (FVN100077.0017)
"Dry skin can no longer protect itself sufficiently against external stress factors."