Needs
Individual skin needs are some of the most important key aspects to which skincare must be tailored. Thanks to our own Research & Development department at our headquarters in Schlieren, we are able to develop highly tolerable and highly effective products with pleasant textures for a wide range of skin needs. Find here optimal care products that make your skin healthy and happy every day.
Day Care
Louis Widmer day care products cater for various skin types. They actively act against wrinkles, loss of moisture and pale complexion. They have a light texture and contain very high doses of dermatologically tested agents. The skin's moisture content is maintained over several hours. The skin stays protected, supple and beautiful all day long. It provides better hold as a make-up foundation.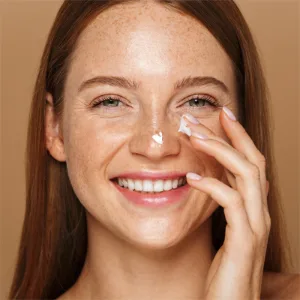 Night Care
The skin regenerates overnight. Night care specifically tailored to a certain skin type therefore acts optimally and efficiently. The textures are supple and rich. They transport high doses of the agent into the deeper layers of the skin where they unfold their reconstructive and regenerating effect. The result is fresh, regenerated, supple and well-nourished skin.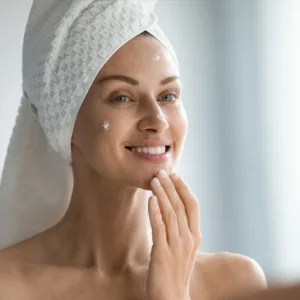 Anti-Ageing Care
As the skin gets older, it increasingly loses its ability to store moisture, elasticity and tone. The intensive anti-ageing products with their high-dose agents prevent this and have been proven to reduce wrinkles.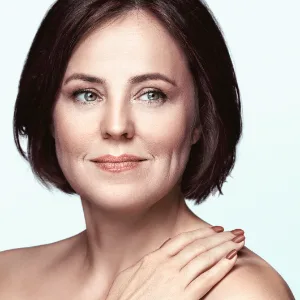 Pigmentation
Pigmentation spots on the skin are recognisable as flat, light brown to black patches of various shapes and sizes. This hyperpigmentation is caused by an overproduction of melanin, the pigment that colours the skin. Find out which Louis Widmer products you can use to remove pigmentation spots.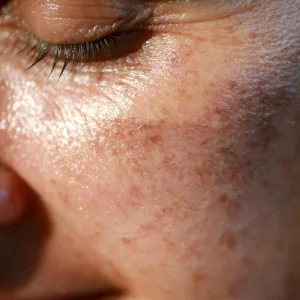 UV Protection
Nowadays, sufficient UV protection of the skin is more important than ever. Day creams with UV protection, sunscreens or sunblocks not only protect against premature ageing, but are also intended to reduce the risk of sunburn and skin cancer. The SPF indicated on the cream is an indicator of how many times the skin's own protection is extended.
"Dry skin can no longer protect itself sufficiently against external stress factors. Our Louis Widmer Biostimulators-Complex repairs the skin barrier and regenerates the skin's own protection."
Cleansing
The first step to effective skin care is gentle, deep-pore cleansing to remove dirt and make-up from the skin. Clarifying completes the cleansing process. A mild tonique removes all residue and at the same time soothes and refreshes the skin. It is now ready to absorb the agents of the day or night care.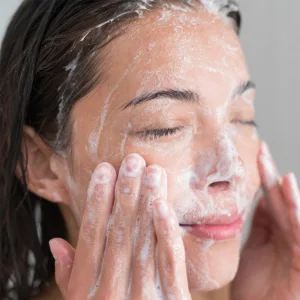 Eye care
As the skin gets older, it loses its elasticity, tone and ability to store moisture. This particularly affects the area around the eyes as it is around three times thinner than the rest of the facial skin.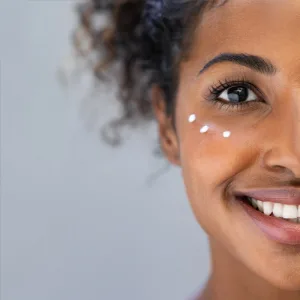 Lip care
The thin layer of skin on the lips is particularly sensitive and requires a lot of moisture, protection and care.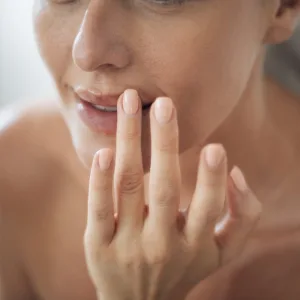 Acne
On different days and in different places, in different seasons or at different stages of life, the appearance of the skin can change. Hormonal fluctuations, stress, fine dust, UV rays, climate changes or lack of sleep can cause skin blemishes at any age and in the worst case lead to acne. Our products take these special needs into account and effectively care for every skin type.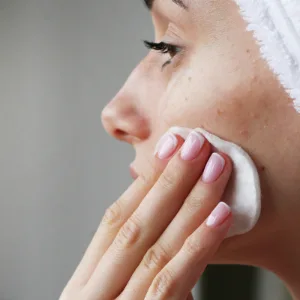 Neurodermatitis
Excruciating itching, redness and hypersensitive skin - the symptoms that plague neurodermatitis patients in an acute phase can be very stressful. However, if you learn to interpret the body's signals and take the right care of the affected skin areas, you'll soon feel relieved again. You can completely rely on Louis Widmer's special care line Remederm Dry Skin for this.