Anti-Dandruff Shampoo
Category: Body care, Cleansing, Body Care
Skin Type: All skin types
Available:
non-scented
lightly scented
Inhalt: 150 ML
Product properties
Anti-dandruff agent Octopirox®
Special shampoo for sensitive scalps
For all types of dandruff
Prevents new dandruff in the long term
Soothes irritated scalps
Nourishes scalp and hair
Improves the skin's moisture supply
Panthenol makes the hair more shiny and supple
With conditioner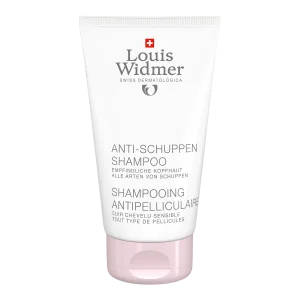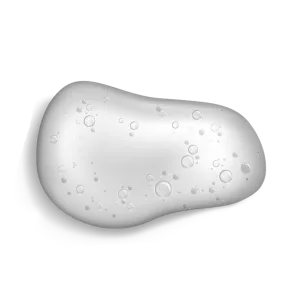 Online shops
Choose an online shop to get your Louis Widmer products from:
Further information about the product
Effect
The gentle combination of active ingredients frees the hair of flakes, soothes the irritated scalp and provides lasting protection from recurring dandruff
Octopirox® is a mild, active anti-dandruff substance which cleanses the scalp and hair. It restores the natural balance of the scalp
Polidocanol soothes the irritated scalp.
Panthenol soothes sensitive, irritated scalps. It increases the shine and manageability of the hair
Creatine, a natural constituent of the body and skin (amino acid derivative), and niacinamide (an ingredient of Natural Moisturising Factor) care for the scalp and hair and improve moisturising of the scalp
Also contains a conditioner
Ingredients
Octopirox®
Polydocanol
Panthenol
Creatine
Niacinamide (Vitamin B3)
Usage
Apply the Anti-Dandruff Shampoo to wet hair and massage it in. Leave it to penetrate for 1 to 2 minutes and rinse out thoroughly. If necessary, the Anti-Dandruff Shampoo can be used daily; however, to achieve its full effectiveness every 2 to 3 days is sufficient. If it comes into contact with the eyes, rinse the eyes carefully.
non-scented
Aqua, Sodium Laureth Sulfate, Sodium Cocoamphoacetate, Decyl Glucoside, Laureth-9, Creatine, Piroctone Olamine, Glycerin, Hydrolyzed Wheat Protein, Panthenol, Niacinamide, Glyceryl Laurate, Coco-Glucoside, Glycol Distearate, Isostearamide MIPA, Guar Hydroxypropyltrimonium Chloride, Sorbitan Caprylate, Citric Acid, Sodium Chloride, Disodium EDTA, Pantolactone, Phenoxyethanol, Benzoic Acid, Ethylhexylglycerin, Sodium Benzoate. (FVN100185.0024)
lightly scented
Aqua, Sodium Laureth Sulfate, Sodium Cocoamphoacetate, Decyl Glucoside, Laureth-9, Piroctone Olamine, Glycerin, Hydrolyzed Wheat Protein, Panthenol, Niacinamide, Glyceryl Laurate, Coco-Glucoside, Glycol Distearate, Guar Hydroxypropyltrimonium Chloride, Isostearamide MIPA, Sorbitan Caprylate, Citric Acid, Sodium Chloride, Disodium EDTA, Pantolactone, Parfum, Phenoxyethanol, Benzoic Acid, Ethylhexylglycerin, Sodium Benzoate. (FVN100196.0022)
"History shows: Louis Widmer's quality philosophy is as topical today as ever. We have ensured to maintain the essentials over the decades,"