Remederm Dry Skin Face Cream
Category: Remederm Dry Skin, Facial care
Skin Type: Dry to very dry skin
Available:
non-scented
lightly scented
Product properties
For dry to very dry skin and skin prone to neurodermatitis
Protects, cares and moisturises
Penetrates to deeper skin layers
Supplies the skin with valuable agents
Increases circulation and normalises callus formation
Suitable during the day and night
Replenishing
Strengthens the skin's barrier function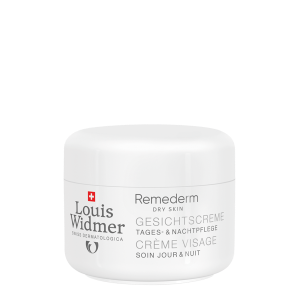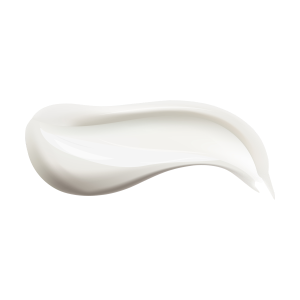 Online shops
Choose an online shop to get your Louis Widmer products from:
Further information about the product
Effect
Specially for extremely dry skin. It is also ideally suited for chapped and irritated skin
Vitamin A normalises keratinisation
Panthenol soothes irritated skin
Vitamin E neutralises the damage of free radicals
Carbamide keeps the skin moisturised
Biostimulators stimulate the deeper layers of the skin and increase the skin's ability to bind water The W/O emulsion is optimally tolerated
Ingredients
Biostimulators-Complex
Urea
Panthenol
Vitamin A
Vitamin E
Usage
Apply Remederm Dry Skin Face Cream in the morning and evening to cleansed skin. We recommend the products in the Remederm Dry Skin line as additional treatment for extremely dry, irritated or reddened skin.
non-scented
Aqua, Dicaprylyl Ether, Ethylhexyl Stearate, Caprylic/Capric Triglyceride, PPG-15 Stearyl Ether, Urea, Isopropyl Myristate, Propylene Glycol, Panthenol, Isopropyl Palmitate, Polyglyceryl-3 Ricinoleate, Sorbitan Isostearate, Dibutyl Adipate, Simmondsia Chinensis (Jojoba) Seed Oil, Glycerin, Sorbitol, Euphorbia Cerifera (Candelilla) Wax, Tocopheryl Acetate, Phenoxyethanol, Paraffin, Magnesium Stearate, Cera Microcristallina, Magnesium Sulfate, Retinyl Palmitate, Ethylhexylglycerin, Collagen Amino Acids, Pantolactone, BHT, Lactic Acid, Tocopherol. (FVN100093.0012)
lightly scented
Aqua, Dicaprylyl Ether, Ethylhexyl Stearate, Caprylic/Capric Triglyceride, PPG-15 Stearyl Ether, Urea, Isopropyl Myristate, Propylene Glycol, Panthenol, Isopropyl Palmitate, Polyglyceryl-3 Ricinoleate, Sorbitan Isostearate, Dibutyl Adipate, Simmondsia Chinensis (Jojoba) Seed Oil, Glycerin, Sorbitol, Euphorbia Cerifera (Candelilla) Wax, Tocopheryl Acetate, Phenoxyethanol, Paraffin, Magnesium Stearate, Cera Microcristallina, Magnesium Sulfate, Retinyl Palmitate, Parfum, Ethylhexylglycerin, Collagen Amino Acids, Pantolactone, Linalool, Citronellol, BHT, Lactic Acid, Alpha-Isomethyl Ionone, Limonene, Geraniol, Tocopherol, Hexyl Cinnamal, Amyl Cinnamal, Eugenol. (FVN100092.0014)