Selftan
Category: Body care, Suncare & Protection
Skin Type: All skin types
Available:
Inhalt: 100 ML
Product properties
The active agent DHA (dihydroxyacetone) tans the upper layer of the skin and provides a natural tan without UV risk
The partial encapsulation of the DHA provides an even tan
Comfortable, non-greasy cream
Vitamin E traps radicals and protects the skin and Aloe Vera provides additional moisture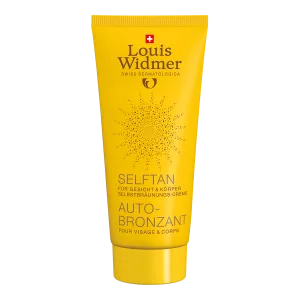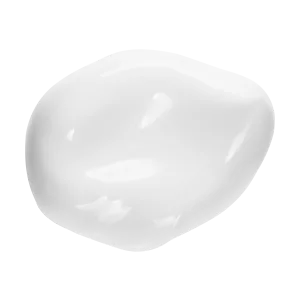 Online shops
Choose an online shop to get your Louis Widmer products from:
Further information about the product
Effect
The active ingredient DHA (dihydroxyacetone) tans the upper layer of the skin.
Part of the DHA is encapsulated in cyclodextrines, providing a natural, even tan
After a few days, the colouration disappears by means of the natural exfoliation of the upper cell layers
The light cream contains vitamin E to protect the skin from free radicals and aloe vera for additional moisturising
Ingredients
Dihydroxyacetone
Vitamin E
Aloe vera concentrate
Usage
To obtain an even tan, a peeling is the ideal preparation. Apply Selftan evenly on thoroughly cleansed skin to avoid streaks and marks and let it penetrate completely. When applied to the face, avoid the hairline and eyebrows. Where the corneous layer is very thick (elbows, knees, heels) the colour will be darker; use Selftan sparingly on these areas. Wash the hands thoroughly with soap after using self-tanning cream.
Note
Some types of skin do not tan with self-tanning products
The intensity of the colour depends on the thickness of the corneous layer. Apply the cream twice if you wish to obtain a deep tan. If a slight tan is desired, apply moisturiser (face) or body lotion (body) prior to applying the self-tanning cream
The tan appears 2 to 4 hours after application
Avoid contact with clothes until the cream has been absorbed completely by the skin
Selftan does not protect the skin against sunburn​
lightly scented
Aqua, Ethylhexyl Isostearate, Dimethicone, Glycerin, Propylene Glycol, Dihydroxyacetone, Ethylhexyl Stearate, Glyceryl Stearate, PEG-100 Stearate, Stearyl Alcohol, Stearic Acid, Tocopheryl Acetate, Phenoxyethanol, Parfum, Cyclodextrin, Xanthan Gum, Aloe Barbadensis Leaf Juice, Ethylhexylglycerin, Citric Acid. (FVN100008.0089)
"History shows: Louis Widmer's quality philosophy is as topical today as ever. We have ensured to maintain the essentials over the decades."