Skin Appeal Lipo Sol Tonic
Category: Facial care, Cleansing, Acne, Skin Appeal
Skin Type: Blemished to oily skin, Combination skin
Available:
Inhalt: 150 ML
Product properties
Mild, non-peeling tonic
For blemished, oily skin prone to acne
Cleanses blocked pores
Dissolves sebum
Moisturises and soothes sensitive, irritated skin
Inhibits the build-up of blackheads and helps to prevent blemishes and acne
Antibacterial formula
Non-comedogenic
Also for blemished adult skin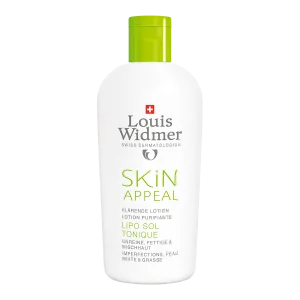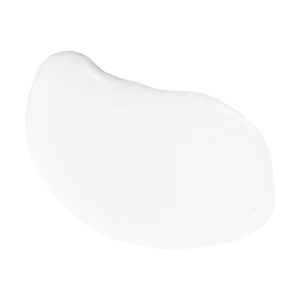 Online shops
Choose an online shop to get your Louis Widmer products from:
Further information about the product
Effect
Capryloylglycin, a hypoallergenic lipoamino acid, regulates and stabilises the skin's hydrolipidic layer
Allantoin also moisturises the upper layers of the skin
Panthenol improves the skin's moisture retention capacity and soothes sensitive, irritated skin
Lotion for cleansing and reducing the size of pores
Ingredients
Panthenol
Allantoin
Ethylhexylglycerin
Capryloyl glycine
Usage
In the morning and evening, cleanse the affected areas (face, throat, neck, décolletage) with Lipo Sol Foam, then clarify with a cotton ball soaked in Lipo Sol Tonic.
non-scented
Aqua, Alcohol Denat., Butylene Glycol, Sodium Laureth Sulfate, Panthenol, Allantoin, Ethylhexylglycerin, Arginine, Capryloyl Glycine, Citric Acid, Benzoic Acid, Pantolactone. (FVN100192.0023)
Create your individual care routine for your skin type – developed by our experts.