Anti-Ageing Intensive Complex
Category: Facial care, Anti-ageing care, Anti-Ageing Intensive Face Care
Skin Type: Normal to dry skin, Dry to very dry skin
Product properties
Special anti-ageing preparation
Highly effective intensive care with green tea extract OM24
Stimulates the cells' own repair mechanisms
Regenerates the skin and protects against premature ageing of the skin and harmful environmental influences
Special preparation for highly exposed skin (face, neck, neckline)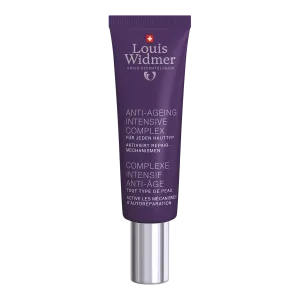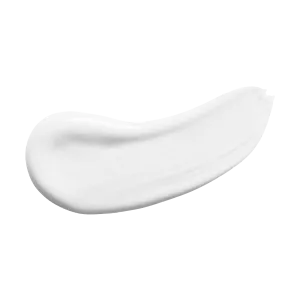 Online shops
Choose an online shop to get your Louis Widmer products from:
Further information about the product
Effect
Highly effective intensive care with long-term protection against premature ageing of the skin and harmful environmental influences
Stimulates the skin's natural anti-ageing mechanisms
Biostimulators-Complex replaces the natural moisture-retaining substances in the outer layer of the skin
Jojoba oil, a high-quality natural oil, maintains and protects the skin
VItamin C protects as an anti-oxidant the tissue and prevents premature ageing of the skin
Vitamin E neutralises harmful free radicals and stimulates the skin's own repair mechanisms
OM24 is a green tea extract. It is a natural protectant against cell damage based on catechins and also maintains and stimulates the skin's natural anti-ageing functions (a powerful anti-oxidant which supports the repair systems inside skin cells)
Ingredients
Biostimulators-Complex
Jojoba oil
Vitamin C
Vitamin E
Green tea extract OM24
Usage
Anti-Ageing Intensive Complex is suitable for all ages, particularly for those areas of the skin which are most delicate. Apply in the evening after thorough cleansing of the skin (face, neck, neckline). Use on specific problem areas or as a regular beauty regime.
Note
As OM24 is an extract of a natural substance (green tea), slight deviations in colour may occur. This does not in any way impair the effectiveness of the product. As an effective complement to night care, we recommend Extrait Liposomal as a basic deep-working concentrate.​
lightly scented
Aqua, Isohexadecane, Glycerin, Caprylic/Capric Triglyceride, Ethylhexyl Stearate, PEG-30 Dipolyhydroxystearate, PPG-15 Stearyl Ether, Simmondsia Chinensis (Jojoba) Seed Oil, Decyl Oleate, Propylene Glycol, Phenoxyethanol, Sorbitol, Ascorbic Acid, Dimethicone, Magnesium Sulfate, Tocopheryl Acetate, Parfum, Paraffin, Camellia Sinensis Leaf Extract, Cera Microcristallina, Camellia Sinensis Catechins, Ethylhexylglycerin, Collagen Amino Acids, Tocopherol, Citric Acid. (FVN100171.0020)
"History shows: Louis Widmer's quality philosophy is as topical today as ever. We have ensured to maintain the essentials over the decades,"
Create your individual care routine for your skin type – developed by our experts.