Night Cream
(
New
)
Category: Facial care, Night care, Anti-ageing care, Anti-Ageing Intensive Face Care
Skin Type: Combination skin, Normal to dry skin
Available:
non-scented
lightly scented
Inhalt: 50 ML
Product properties
​Deep regeneration at night
The light texture regenerates, nourishes and firms
Moisturises intensively, nourishes and protects effectively
Reduces heavy wrinkles
Tones and smoothes the skin
Stimulates collagen synthesis
Combination of short-chain (fragmented) and long-chain (film-forming) hyaluronic acid gives the skin a beautiful feeling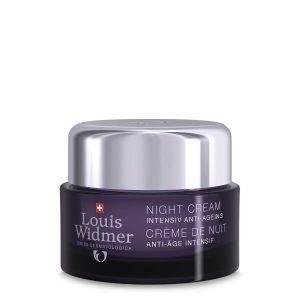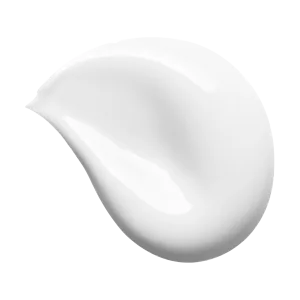 Online shops
Choose an online shop to get your Louis Widmer products from:
Further information about the product
Effect
​The light cream nourishes, moisturises and regenerates the skin tissue at night without weighing the skin down
The high concentration of active ingredients stimulates and preserves the skin's natural anti-ageing functions
The Biostimulators-Complex acts in the deep layers of the skin and replaces substances that become increasingly scarce as the skin ages. It moisturises immediately and intensively, boosts cell activity and cell regeneration as well as collagen synthesis
Syn®-Tacks, a patented peptide complex, restores the skin's elasticity and reduces wrinkles. The skin becomes softer and well nourished
Fragmented hyaluronic acid stimulates the collagen synthesis and improves the consistency of the epidermis. It acts as a collagen booster for improved tone and skin-water balance
Film-forming hyaluronic acid is a highly effective moisturiser and has strong water retention properties in the horny layer. It gives the skin a wonderful feeling and leaves a thin, elastic protective film
Panthenol soothes irritated skin and improves its ability to retain moisture
Ceramides protect the skin's hydration, strengthen the natural skin barrier and help to keep the skin supple and smooth
Jojoba oil, a high-quality natural oil, maintains and protects the skin
Phytosqualan maintains the skin's moisture for long periods and reduces moisture loss
Ingredients
Biostimulators-Complex
Syn®Tacks
Hyaluronic acid (film-forming)
Hyaluronic acid (fragmented)
Panthenol
Vitamin E
Ceramides
Jojoba oil
Phytosqualane
Usage
Cleanse, then apply to the face and neck and massage gently. The cream is absorbed immediately and does not leave an oily layer. Extrait Liposomal can be used as an effective addition to night care and base layer concentrate before applying the Night Cream.
non-scented
Aqua, Glycerin, Caprylic/Capric Triglyceride, Simmondsia Chinensis (Jojoba) Seed Oil, Cetyl Alcohol, Glyceryl Stearate, Myristyl Myristate, Propylene Glycol, Squalane, Dimethicone, Cocos Nucifera (Coconut) Oil, Panthenol, Tocopheryl Acetate, Sorbitol, Ceramide NP, Collagen Amino Acids, Hydrolyzed Hyaluronic Acid, Sodium Hyaluronate, Palmitoyl Dipeptide-5 Diaminobutyroyl Hydroxythreonine, Palmitoyl Dipeptide-5 Diaminohydroxybutyrate, Tocopherol, Olea Europaea (Olive) Fruit Oil, Rhus Verniciflua Peel Cera, Euphorbia Cerifera (Candelilla) Wax, Helianthus Annuus (Sunflower) Seed Wax, Xanthan Gum, Cetearyl Olivate, Potassium Cetyl Phosphate, Sorbitan Olivate, Sodium Polyphosphate, Pantolactone, Phenoxyethanol, Ethylhexylglycerin. (FVN101092.0007)
lightly scented
Aqua, Glycerin, Caprylic/Capric Triglyceride, Simmondsia Chinensis (Jojoba) Seed Oil, Cetyl Alcohol, Glyceryl Stearate, Myristyl Myristate, Propylene Glycol, Squalane, Dimethicone, Cocos Nucifera (Coconut) Oil, Panthenol, Tocopheryl Acetate, Sorbitol, Ceramide NP, Collagen Amino Acids, Hydrolyzed Hyaluronic Acid, Sodium Hyaluronate, Palmitoyl Dipeptide-5 Diaminobutyroyl Hydroxythreonine, Palmitoyl Dipeptide-5 Diaminohydroxybutyrate, Tocopherol, Olea Europaea (Olive) Fruit Oil, Rhus Verniciflua Peel Cera, Euphorbia Cerifera (Candelilla) Wax, Helianthus Annuus (Sunflower) Seed Wax, Xanthan Gum, Cetearyl Olivate, Potassium Cetyl Phosphate, Sorbitan Olivate, Sodium Polyphosphate, Pantolactone, Parfum, Phenoxyethanol, Ethylhexylglycerin. (FVN101087.0026)