Remederm Dry Skin Shampoo
Category: Body care, Cleansing, Neurodermatitis, Remederm Dry Skin
Skin Type: Dry to very dry skin
Available:
non-scented
lightly scented
Inhalt: 150 ML
Product properties
For dry to very dry skin and skin prone to neurodermatitis
Moisturises the scalp and soothes skin irritation
Soothes the scalp
Care for dry, itchy scalps
Suitable for daily use, optimally tolerated
Replenishing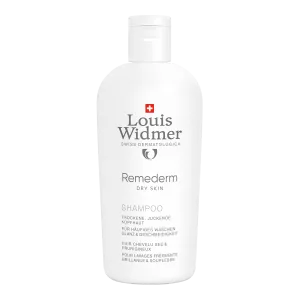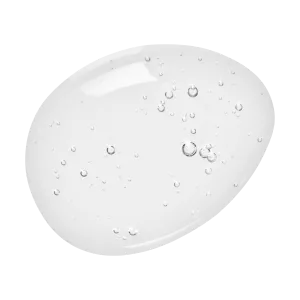 Online shops
Choose an online shop to get your Louis Widmer products from:
Further information about the product
Effect
Specially for dry and irritated scalp
Provides dry, lack-lustre hair with a silky sheen and suppleness and makes it easily manageable
Carbamide keeps the dry scalp moisturised
Panthenol improves the water retention potential, protects against irritations and soothes the skin
Polydocanol has a calming effect on the skin
Remederm Shampoo contains neither preservatives nor colourants
Clinical studies confirm the efficacy and tolerance of the product on dry, irritated scalp
Usage
Massage Remederm Dry Skin Shampoo into the wet hair, let it work in briefly and rinse out well. Repeat if necessary. Due to its mildness, daily use is possible.
non-scented
Aqua, Sodium Myreth Sulfate, Sorbitol, Sodium Lactate, Urea, Decyl Glucoside, Panthenol, Laureth-9, Lactic Acid, Sodium Cocoamphoacetate, Coco-Glucoside, Glyceryl Oleate, Capryloyl Glycine, Sodium Cocoyl Glutamate, Isostearamide MIPA, PEG-120 Methyl Glucose Dioleate, Polyquaternium-10, Sodium Chloride, Ethylhexylglycerin, Sorbitan Caprylate, Citric Acid, Glyceryl Laurate, Propylene Glycol, Pantolactone. (FVN100135.0041)
lightly scented
Aqua, Sodium Myreth Sulfate, Sorbitol, Sodium Lactate, Urea, Decyl Glucoside, Panthenol, Laureth-9, Lactic Acid, Sodium Cocoamphoacetate, Coco-Glucoside, Glyceryl Oleate, Capryloyl Glycine, Sodium Cocoyl Glutamate, Isostearamide MIPA, PEG-120 Methyl Glucose Dioleate, Polyquaternium-10, Sodium Chloride, Ethylhexylglycerin, Parfum, Sorbitan Caprylate, Citric Acid, Glyceryl Laurate, Propylene Glycol, Pantolactone. (FVN100199.0006)
"We do not use any palm oil in our products. We request certificates / confirmation regarding the origin of natural materials, ingredients and excipients from all of our raw material and ingredient suppliers. This also includes the derivatives of controversial natural materials,"