Soft Shampoo
Category: Body care, Cleansing, Body Care
Skin Type: All skin types
Available:
non-scented
lightly scented
Inhalt: 150 ML
Product properties
Gently and thoroughly cleanses hair and scalp
Nourishing and moisturising
For daily or frequent use
Hair shines beautifully and is easy to comb
Suitable for children
With conditioner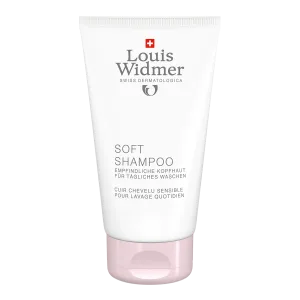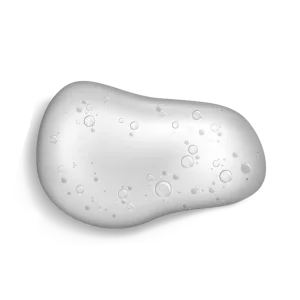 Online shops
Choose an online shop to get your Louis Widmer products from:
Further information about the product
Effect
Specially for frequent or daily use
Well tolerated by very sensitive scalp and also ideal for children
Does not sting the eyes
Panthenol has a calming effect on a sensitive or irritated scalp. It smooths the surface of the hair and is therefore well suited to damaged hair
Welll tolerated by the skin, cleansing thoroughly yet gently
The conditioner-complex improves the hair structure and gives it resilience and volume. It is anti-static and non-sticky
Does not cause any harm to the environment. It does not contain any aggressive or irritating surfactants or pigments
Ingredients
Panthenol
A combination of extra mild surfactants
Usage
Massage Soft Shampoo into the wet hair and rinse off well. If used daily, one single treatment is sufficient. If the hair is oily or dirty, Soft Shampoo may be used twice.
non-scented
Aqua, Sodium Laureth Sulfate, Panthenol, Sodium Cocoamphoacetate, Isostearamide MIPA, Decyl Glucoside, Coco-Glucoside, Glycol Distearate, Phenoxyethanol, Sorbitan Caprylate, Sodium Chloride, Polyquaternium-10, Glycerin, Citric Acid, Glyceryl Laurate, Benzoic Acid, Ethylhexylglycerin, Disodium EDTA, Pantolactone. (FVN100073.0022)
lightly scented
Aqua, Sodium Laureth Sulfate, Panthenol, Sodium Cocoamphoacetate, Isostearamide MIPA, Decyl Glucoside, Coco-Glucoside, Glycol Distearate, Phenoxyethanol, Parfum, Sorbitan Caprylate, Sodium Chloride, Polyquaternium-10, Glycerin, Citric Acid, Glyceryl Laurate, Benzoic Acid, Ethylhexylglycerin, Disodium EDTA, Pantolactone. (FVN100072.0029)
"I am proud to be an ambassador for Louis Widmer, a typically Swiss brand I can totally identify with and whose products I have been using for years,"